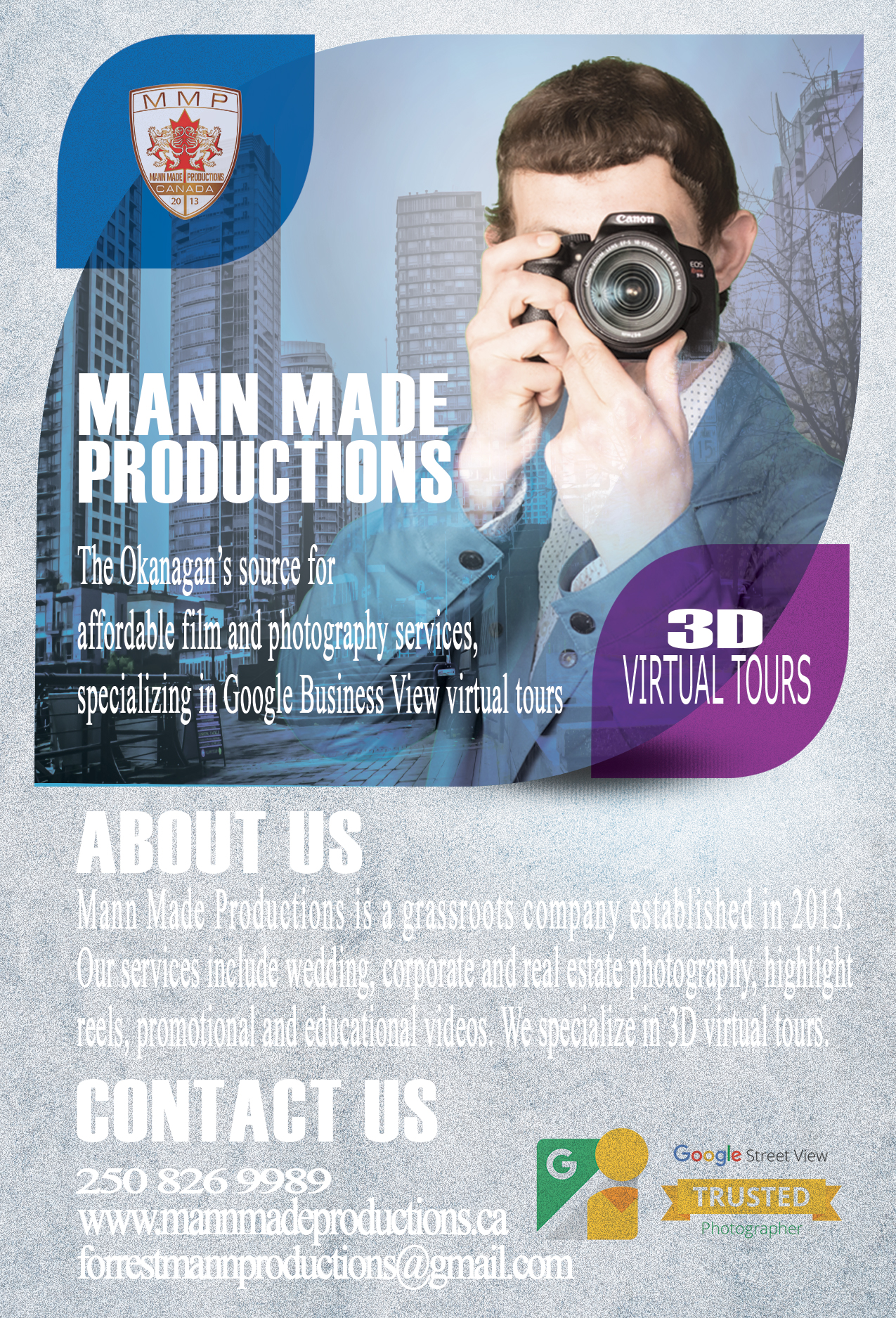 We are Mann Made Productions, the Okanagan's source for affordable film and photography services. We specialize in interactive virtual tours as seen on Google street view.
As an enlisted member of the Google Street view trusted team, we are working closely with Google to expand upon their street view project; branching out into local businesses to create a seamless virtual map for all to see.
Since our launch in 2013, it's been our mission to provide the most affordable tours in the entire Okanagan Valley. We will create a dynamic tour of your property which will be made available on Google business view. Google business view is an extension of Google street view. It utilizes multiple platforms like Google maps, Google search and Google places to market your unique brand.
360° tours can be used to showcase a variety of different things such as businesses, real estate property(Open house tours), before and after comparisons and much more. We understand it can be difficult to bring customers into your business, that's why we help bring your business to the customer!
Google's marketing team has proven through extensive research that businesses with a virtual tour will generate more leads than their tour-less counterparts. Generating more leads will expand your client base in turn increasing your revenue. What are you waiting for, contact us and book a virtual tour today and we'll put your business on the map tomorrow!